"Your Home & Property Inspection Specialists"
Armada Inspection Services is Certified, Licensed, and Insured
COVID-19: Our Inspection Team is fully Vaccinated and follow safety protocols. 
Proud Members of the Ontario Association of Certified Home Inspectors (OntarioACHI)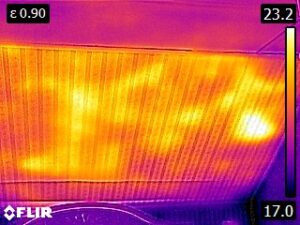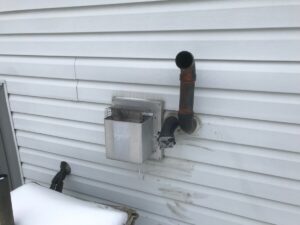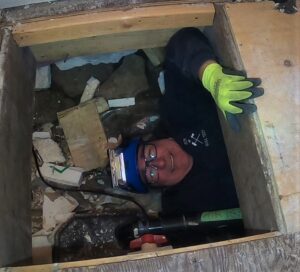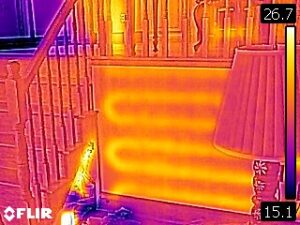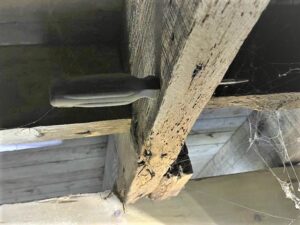 For a Professional Home Inspection Team you can count on, 
give Richard and Carol Anne a call @ 

613-802-8068.
Our clients receive their highly detailed report by email the same day as the inspection.
We serve Athens, 
Brockville, Cardinal, Gananoque, Iroquois, Kemptville, Kingston, Mallorytown, Merrickville, Morrisburg, Perth, Prescott, Smiths Falls, Spencerville, Westport and every area in between.
     Everyone has a reason for selling. No matter the age, every house can have issues. Not everyone's idea of maintenance is the same. We look beyond the good looking, the new and the old, to tell you the actual condition so you can make a decision you are comfortable with.
Add a Test for Cancer causing Radon to your Home Inspection for only $39
We inspect every home to Canada's National Home Inspection Standard, the toughest and most inclusive standard available.
 CSA A770-16 Home Inspection Standard   
with
Carbon Monoxide leak testing of fuel burning appliances – Included
Infrared Thermal Imaging Exam (sees what the naked eye can't)- Included
Single Family Homes up to 3,000 SF for only $400 + HST.
Our home inspection team, Richard and Carol Anne, professionally and systematically examine the property, ensuring the report you receive is the very best it can be.
Our Home Inspection Team completes every inspection to the highest Standard of Care, we report on;
* Roofing System  *Exterior Components  *Structural & Foundation Components  *Electrical System  
*Heating Systems  *Air Conditioning & Heat Pump Systems  *Insulation & Vapour Barrier Components  *Interior Components   
*Ventilation Systems  *Mechanical Systems  *Plumbing System & Components  *Attached Garages  *Life & Safety Systems        
*Pool & Hot Tub Safety  *Fencing & Gates   *Site Specific Issues     
*Detached Garages & Structures (optional)  
Our Inspection Team works hard for our clients. We take the time to ensure you are fully aware of the homes condition, so you can make an informed decision with none of the regret.  
If you are looking for a premier service Home Inspection company in Leeds-Grenville that charges a fair price, look no further.  Armada Inspection Services is a full service, experienced and affordable home inspection service, plus a whole lot more.  Locally owned and operated, our passionate and knowledgeable inspection team (Richard & Carol Anne) has earned a reputation for honesty, quality and great service you can count on.
What Our Clients Think: 
"A true professional, the service far exceeded our expectations. The truly comprehensive home inspection was invaluable in our decision to purchase. I can't recommend Armada Inspection Services more highly. "
– – – – – – – – – –
"What a great experience! Richard is knowledgeable, did a thorough inspection and was able to give suggestions when asked of how to get stuff done to help us plan for potential problems down the road. Would highly recommend his services!"
"We've used inspection services in the past and can honestly say this was the most knowledgeable and complete one we've had. Richard was thorough and didn't leave any stone unturned. Money well spent. "
– – – – – – – – – –
"Highly recommend Armada Inspection Services. Easy to book with, great communication, highly detailed and professional. Extremely thorough. And all for a great price! Very happy with our home inspection. Thanks Richard!"
"Richard was great and provided a very detailed report. Thanks to him we avoided buying what would have been a big money pit! Would highly recommend him."
"It was evident from the beginning that Richard really cares about what he does. He is thorough, diligent and objective. We received a very detailed report which also included suggestions for how to resolve some of the property deficiencies. Richard also arranged for a WETT inspection to be done at the same time and took care of all of the details. Richard and Carol Anne were a pleasure to meet and work with and I have no hesitation in recommending Armada Inspection Services for your home inspection needs.
"
– – – – – – – – – –
"This is our second time using Armada Inspection Services and definitely give them a 5 star. Outstanding attention to detail. Amazing service! Very professional, personable and thorough. Your obvious experience and enthusiasm gave us the confidence that we were making an informed decision. Your charming personality really put us at ease in this stressful process of purchasing our home. We really couldn't have wished for a more knowledgeable, helpful and friendly inspector."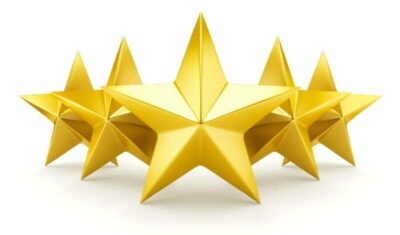 "Richard's extensive experience and qualifications really showed when inspecting the home we purchased. He answered all of our questions with detail and was very thorough in his inspection. I'd use him again without hesitation. "
– – – – – – – – – –
"Amazing all round! Only one who offered radon testing for the same price. Did an extremely thorough job and actually ended up finding some things that saved us A LOT of money down the road (since we were able to counter our original offer)
Post Purchase Home Inspections:
A Sept-2020 Ontario court ruling awarded the buyers of a property $100,000 due to structural defects which were not disclosed when the property was sold. We have inspected a number of properties that fit this description, but our well informed clients walk away from them. Sadly we watch them being later sold to unsuspecting buyers.
The Ontario Statute of Limitations on a property sale/purchase is (2) two years. Some circumstances can extend this period.
An Armada Inspection Services post-purchase home inspection can find and identify the issues that were never disclosed or even hidden from you. You may find that you have legal rights when it comes to these defects.  You are not 'stuck with it' just because the sale has closed. The first step is to know what you purchased and our detailed inspection process will tell you. If you think you may have issues just give Richard a call to discuss.
We are Proud Sponsors and Supporters of the Lanark Animal Welfare Society (LAWS)
Give Every Paw a Chance !
Visit  https://www.lanarkanimals.ca/  for more info, and if you wish to donate time or support.