"Your Home & Property Inspection Specialists"
Armada Inspection Services is Fully Certified, Licensed, and Insured
Our Inspection Team is now Fully Vaccinated (masks are still required unfortunately)
Proud Members of the Ontario Association of Certified Home Inspectors (OntarioACHI)
For the best Home Inspection experience you can ask for 7 days a week, by a Professional Home Inspection Team you can trust, 
give Richard and Carol Anne a call @ 613-802-8068,

serving
Brockville, Cardinal, Gananoque, Kemptville, Kingston, Merrickville, Morrisburg, Perth, Prescott, Smiths Falls, Spencerville, Westport and every area in between. Most homes are only $400 + HST.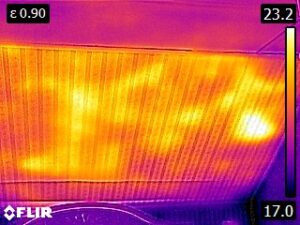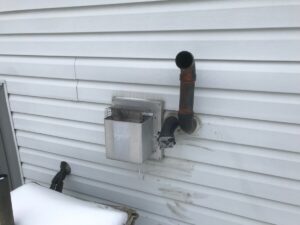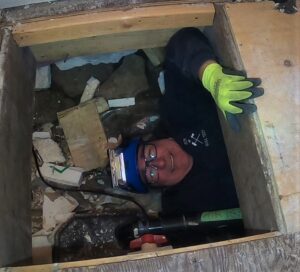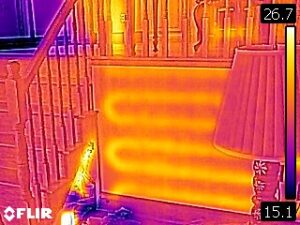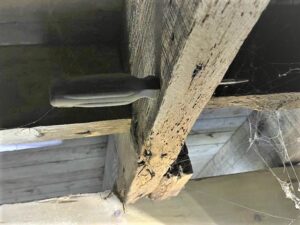 We make sure you know the whole story the property has to tell, the Good, the Bad, and the Ugly. 
With testing for Cancer Causing Radon and Thermal Imaging included (a $200 value), the results are an inspection report like no other. 
Our clients receive their information packed & highly detailed PDF report by email the same day as the inspection.
(Inspections conducted later in the day result in your detailed report waiting for you in your email well before 8 am the next morning.)
Walk Through Home Inspections
    A walk through home inspection of the property you have interest in before you finalize your offer can save you valuable time and especially money. It will never take the place of a full and detailed home inspection but in the current housing market it seems that the offers with few or no conditions end up winning the bidding wars. We are aware of far too many properties which were purchased and then quickly sold again once the buyer learned the true condition of the property. Our walk through inspections will help provide you with the peace of mind to know your offer is one you can live with without regrets. 
    Our inspection team, Richard & Carol Anne concentrate their efforts on determining the true condition of the homes exterior, structural, mechanical and electrical systems. These are the areas where big ticket repairs can be hiding and we are excellent at finding them. We have out of province clients and we conduct their viewings on their behalf. It's been a frustrating time with the number of poor properties on the market but they couldn't be happier. 
    The inspection can be completed in 1hour. It saves our clients and their realtors time because there is no report to be written at the end of inspection.
    Walk through home inspections start at $200.
"Your

Home & Property Inspection Specialists"
We inspect every home to Canada's toughest & most inclusive Home Inspection Standard
 CSA A770-16 Home Inspection Standard  
Our home inspection team, Richard and Carol Anne, professionally and systematically examine the property. After 2.5 to 4 hours at the property, we then spend another 4 to 7 hours in the office ensuring the report you receive is the very best it can be.
The Inspection Team completes every home inspection with the highest degree of competency and capability, examining;
* Roofing System Components    *Exterior Components    *Structural & Foundation Components    *Electrical System Components    
*Heating Systems    *Air Conditioning Systems     *Insulation & Vapour Barrier Components    *Interior Components   
*Ventilation Systems    *Mechanical Systems  *Attached Garages   *Life & Safety Systems    *Pool & Hot Tub Safety       
*Fencing & Gates   *Site Specific Issues     
*Detached Garages & Structures (optional)  
"A true professional, the service far exceeded our expectations. The truly comprehensive home inspection was invaluable in our decision to purchase. I can't recommend Armada Inspection Services more highly. "
– – – – – – – – – –
"What a great experience! Richard is knowledgeable, did a thorough inspection and was able to give suggestions when asked of how to get stuff done to help us plan for potential problems down the road. Would highly recommend his services!"
"We've used inspection services in the past and can honestly say this was the most knowledgeable and complete one we've had. Richard was thorough and didn't leave any stone unturned. Money well spent. "
– – – – – – – – – –
"Highly recommend Armada Inspection Services. Easy to book with, great communication, highly detailed and professional. Extremely thorough. And all for a great price! Very happy with our home inspection. Thanks Richard!"
"Richard was great and provided a very detailed report. Thanks to him we avoided buying what would have been a big money pit! Would highly recommend him."
"I highly recommend Armada Inspection Services, they were extremely knowledgeable, professional, and best of all, they took the time to teach me. The report I received was very well written and organized and it explained the terminology used throughout. It also had very helpful diagrams throughout to help you gain a more in-depth understanding."
– – – – – – – – – –
"This is our second time using Armada Inspection Services and definitely give them a 5 star. Outstanding attention to detail. Amazing service! Very professional, personable and thorough. Your obvious experience and enthusiasm gave us the confidence that we were making an informed decision. Your charming personality really put us at ease in this stressful process of purchasing our home. We really couldn't have wished for a more knowledgeable, helpful and friendly inspector."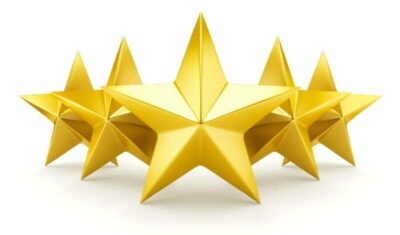 "Husband and wife team, two for one special. Very detailed oriented, experienced, keen, great vision and knowledgeable in home inspections, products and home services. Able to provide you with a detailed report of issues and also recommendations for remediation. A pleasure to work with. Highly recommended. "
– – – – – – – – – –
"Amazing all round! Only one who offered radon testing for the same price. Did an extremely thorough job and actually ended up finding some things that saved us A LOT of money down the road (since we were able to counter our original offer)
Have a question? Contact Richard anytime:
Call or Text:
613-802-8068
Email: