"Your Home & Property Inspection Specialists"
Certified, Licensed and Insured Inspection Services
Proud Member of the Ontario Association of Certified Home Inspectors (OntarioACHI)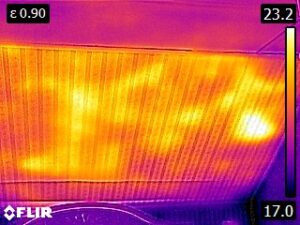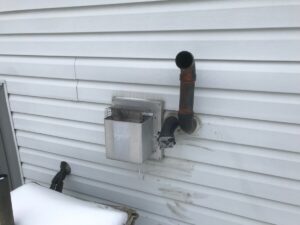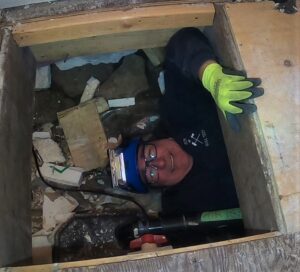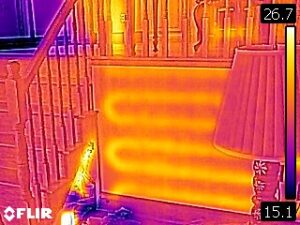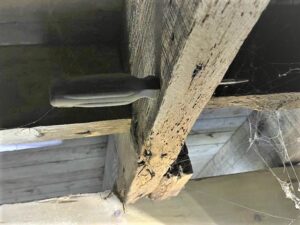 WETT Level 1 (Visual) & Level 2 (Technical) Inspections available on all solid fuel appliances. 
Our Certified Home Inspector is a WETT Certified Technician, Chimney Sweep & System Advisor.
Service available 7 days a week, call

 Richard and Carol Anne @ 

613-802-8068.
Clients receive their Inspection Reports the same day as the inspection, late day inspections by 8am the next morning. 
Carol Anne and I are homeowners too and we looked at over 40 homes before we purchased. We understand the importance of inspecting a property in detail. A properly completed home inspection can identify unseen problems and potential dangers that you may not see during a short real estate viewing. A detailed home inspection can also confirm for you that you're buying a property that can retain its value. What's behind the walls and under the floors is just as important as what you put on them. If you have any questions give Richard a call or send an email. 
Found the home of your dreams or does it just look that way? Our clients receive a professional and unbiased report that tells the story the home has to tell us, including it's secrets. Make a decision based on the facts and not the homes appearance.
Armada Inspection Services is one of the most trusted, established home inspection companies in Leeds-Grenville, dedicated to providing our clients with the highest quality home inspection available. We identify if maintenance, repairs or replacements are needed, with a timeframe and options for what can be done about any issues found. The result is an inspection report like no other.
We provide Brookfield BGRS Home Inspection Services to our valued Military and RCMP. 
15% Off Your Next Home Inspection
Often the first house you have inspected is the one you purchase, but it isn't always. That's why if you don't complete your purchase on a house that we inspected for you, and continue your search, we'll offer you 15% off subsequent inspections until you find the house for you!
Winter Home Inspection – Follow Up
Regrettably, it's not always possible to inspect every area in a home due to furniture and storage, and in the winter the weather and snow often prevents a detailed inspection of the roof and other outside areas. That's why we'll come back after you've taken possession of your home, and when the weather is nice, to inspect those items that we were unable to inspect during the inspection. If needed, a revised inspection report is provided. A small travel charge applies.
SPECIAL: PRE-LISTING HOME INSPECTIONS
In today's housing market there are those that will tell you that a pre-listing inspection is not needed.  We respectfully disagree.
Many buyers today are not from the local area and they want more information before they commit to larger offers. Our honest and detailed pre-listing inspection reports give them the information they want. A Client recently sold their home after being on the market for only 3 hours, it sold for $175,000 over list, and $75,000 higher then expected. The additional $75,000 paid was the direct result of the best $500 the seller ever spent.
Book your Pre-Listing Inspection by May 31st and receive a 10% Discount on the best money a seller ever spent.
We inspect every home to the toughest Home Inspection Standard used in Canada;
 CSA A770-16 Home Inspection Standard     with
CO testing of fuel burning appliances – No Charge
Infrared Thermal Imaging Exam – No Charge
We complete every home inspection to the highest Standard of Care, we inspect & report on;
* Roofing Systems  *Exterior Components  *Structural & Foundation Components  *Electrical System  
*Heating Systems  *Air Conditioning & Heat Pump Systems  *Insulation & Vapour Barrier Components  *Interior Components   
*Ventilation Systems  *Mechanical Systems  *Plumbing System & Components  *Attached Garages  *Life & Safety Systems        
*Pool & Hot Tub Safety  *Fencing & Gates   *Site Specific Issues     
*Detached Garages & Structures (client option)  
 Our home inspections take an average of 3-4 hours at the property, not 1 or 2 hours. The inspection we complete is anything but standard.
Add a test for Cancer causing Radon to your Home Inspection for $50, test results are immediate, no waiting or wondering.
What Our Clients Think: 
"A true professional, the service far exceeded our expectations. The truly comprehensive home inspection was invaluable in our decision to purchase. I can't recommend Armada Inspection Services more highly. "
– – – – – – – – – –
"Excellent company all around. Great communications, service delivery and incredibly detailed inspection report with more detail, photos and advice than I could have wanted or expected! Keep up the excellent work!  "
"Richard and Carol Anne were thorough and knowledgeable. This was our first home inspection and we had a great and helpful experience."
"We've used inspection services in the past and can honestly say this was the most knowledgeable and complete one we've had. Richard was thorough and didn't leave any stone unturned. Money well spent. "
– – – – – – – – – –
"Highly recommend Armada Inspection Services. Easy to book with, great communication, highly detailed and professional. Extremely thorough. And all for a great price! Very happy with our home inspection. Thanks Richard!"
"Richard was great and provided a very detailed report. Thanks to him we avoided buying what would have been a big money pit! Would highly recommend him."
"It was evident from the beginning that Richard really cares about what he does. He is thorough, diligent and objective. We received a very detailed report which also included suggestions for how to resolve some of the property deficiencies. Richard also arranged for a WETT inspection to be done at the same time and took care of all of the details. Richard and Carol Anne were a pleasure to meet and work with and I have no hesitation in recommending Armada Inspection Services for your home inspection needs.
"
– – – – – – – – – –
"
This is our second time using Armada Inspection Services and definitely give them a 5 star. Outstanding attention to detail. Amazing service! Very professional, personable and thorough. Your obvious experience and enthusiasm gave us the confidence that we were making an informed decision. Your charming personality really put us at ease in this stressful process of purchasing our home. We really couldn't have wished for a more knowledgeable, helpful and friendly inspector."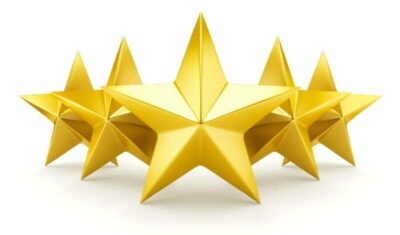 "We were looking at buying a home and had Armada Inspection Services conduct a home inspection. Their communication was impeccable throughout the process and their thoroughness clearly demonstrated their experience. Not only did they provide an excellent service, but they provided recommendations on how deficiencies might be rectified including pros and cons. I would highly recommend their home inspection service and it goes well beyond what is normally considered a home inspection."
– – – – – – – – – –
"Richard's extensive experience and qualifications really showed when inspecting the home we purchased. He answered all of our questions with detail and was very thorough in his inspection. I'd use him again without hesitation. "
– – – – – – – – – –
"Amazing all round! Did an extremely thorough job and actually ended up finding some things that saved us A LOT of money down the road (since we were able to counter our original offer)
Due to increased client requests, we have adopted a much larger service area in order to serve everyone better.
When we have clients tell us we are the only ones they trust, how can we say no?
Main Service Area :  Brockville, Cardinal, Lansdowne, Mallorytown, Merrickville, Prescott, Rockport, Smiths Falls, Spencerville, Westport, Seeley's Bay and anywhere in between.
Zone 2: ($25 travel fee) expands service area to include Gananoque, Iroquois, Kemptville, Kingston, Morrisburg, and Perth areas.
Zone 3: ($60 travel fee) expands service area to include Carleton Place, Cornwall, Kanata, Mississippi Mills, Ompah, Sharbot Lake, Tatlock, and Winchester areas. Zone 3 inspection reports are delivered as soon as possible and no later then 8am the next morning.
We provide our reliable service 7 days a week.
Just give us a call, 613-802-8068, or send us an email and we can confirm the address and availability for you.
We are proud of our monthly donations to the Lanark Animal Welfare Society (LAWS)
Give Every Paw a Chance !
Visit  https://www.lanarkanimals.ca/  for more info, and if you wish to donate time or support.