ARMADA INSPECTION SERVICES
Professionally Certified and Fully Insured Inspection Services
Services Available 7 Days a Week, call
 Richard and Carol Anne @ 

613-802-8068.
Richard is a Dalhousie University Certified Home Inspector and CAHPI National Certificate Holder
Our home inspection team follows the tough CSA A770-16 Home Inspection Standard, then we go further. We provide Home Inspections to Buyers and Sellers, Tarion New Home Inspections, and much more.
Clients receive their Home Inspection Report later the same day, 

with late day inspections by 8am the next morning.
Brockville, Kingston, and Smiths Falls trusted home inspection service. Richard is a CAHPI National Certificate Holder, Thermographer, WETT Technician, Mould Inspector, and Radon Measurement Inspector, with 40+ years of trade and hands on experience. Technology has changed how inspections can be completed, and our diagnostic equipment is among the best available. Our FLIR thermal imaging cameras, moisture meters, borescopes, psychrometers, gas detectors and much more are essential for the diligent and detailed inspections we complete. We do not charge additional fees for the use of our equipment.
We provide consistent, detailed, and reliable inspection services at very reasonable prices. We help you gain knowledge about the condition of the property that you are about to buy or sell. Our office is located near Athens, Ontario but we serve all Ontario communities within a 125 km radius because everyone deserves to have their inspection done right! Richard and Carol Anne make sure you know what you are looking at. We believe you deserve to be provided with all of the relevant information available, without interference, so you can make your own decisions confidently and based on facts.
We love letting our clients speak for us. They mention our great communications, our detailed reports, and our super thorough, engaging, and professional manner that goes well beyond what is normally considered a home inspection. Our reviews will tell you all you need to know. If you find yourself with questions just give Richard a call.
As part of our professional consultation service, we archive all inspection related information for our clients protection. We are always available to our clients with unlimited follow-up support, just call or email anytime.
Why Choose Richard & Carol Anne?
Life is all about the choices we make. Some we are proud of, some we regret, and some that will haunt us forever. Richard regularly assists Licensed Gas Technicians, Plumbers, Refrigeration Mechanics, Sheet Metal Fabricators/Installers, and Geothermal Technicians, because he has the background, experience, and tools to do so. Our priority is ensuring that your concerns are addressed before, during and after the inspection. We complete every inspection as if it were for Family, Friends, or Ourselves. 
It takes more than a flashy company vehicle to provide a competent and capable service. It's truly sad what we have seen pass for a home inspection these days. As a Veteran owned and operated company, attention to detail, honesty and integrity are the foundation of our relationship with our customers. We do not consider our job complete until all of your questions are answered. No matter how long it takes.
A few years ago a gentleman called. "I wanted to call you but my wife booked with someone else. We just found out there are problems and now we do not trust the inspection report we received." We visited the property and found serious safety issues with gas appliances in the home. Issues that were clearly identifiable. The appliances were only repairable by replacement, at an estimated cost of $20,000 . Make no mistake, not all inspectors work in the best interest of their clients. This should never happen, but it does.
"Richard and Carol Anne are friendly, courteous, and professional. Their inspection was thorough, and they found things we never would have thought to look for. They were also able to put our minds at ease by showing us exactly what needed work, how much work was needed, and even advised us on what to prioritize and why. The report clearly delineates and explains everything, to the point that we can estimate how much home maintenance and repairs will cost and what benefits we can expect from them. They really have our best interest at heart, and it shows. We are thrilled with the value we got from their inspection of our home. Thank you, Richard and Carol Anne!"    Ash Nassef, Brockville, July-2022
Follow Us on Facebook and Instagram
"We were looking at buying a home and had Armada Inspection Services conduct a home inspection. Their communication was impeccable throughout the process and their thoroughness clearly demonstrated their experience. Not only did they provide an excellent service, but they provided recommendations on how deficiencies might be rectified including pros and cons. I would highly recommend their home inspection service and it goes well beyond what is normally considered a home inspection."
"We've used inspection services in the past and can honestly say this was the most knowledgeable and complete one we've had. Richard was thorough and didn't leave any stone unturned. Money well spent. "
"
This is our second time using Armada Inspection Services. Outstanding attention to detail. Amazing service! Very professional, personable and thorough. Your obvious experience and enthusiasm gave us the confidence that we were making an informed decision. Your charming personality really put us at ease in this stressful process of purchasing our home. We really couldn't have wished for a more knowledgeable, helpful and friendly inspector."
"It was evident from the beginning that Richard really cares about what he does. He is thorough, diligent and objective. We received a very detailed report which included suggestions to resolve the property deficiencies. Richard also arranged for a WETT inspection. Richard and Carol Anne were a pleasure to meet and work with and I have no hesitation in recommending Armada Inspection Services.
"
– – – – – – – – – –
"Richard was great and provided a very detailed report. Thanks to him we avoided buying what would have been a big money pit! Would highly recommend him."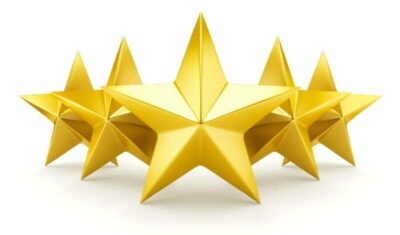 "Excellent company all around. Great communications, service delivery and incredibly detailed inspection report with more detail, photos and advice than I could have wanted or expected! Keep up the excellent work!  "
– – – – – – – – – –
"Richard's extensive experience and qualifications really showed when inspecting the home we purchased. He answered all of our questions with detail and was very thorough in his inspection. I'd use him again without hesitation. "
Who is Richard Winters anyways?
Richard grew up near Roebuck (north of Prescott, Ontario) and was an apprentice machinist before joining the Royal Canadian Navy as a Hull Technician (Shipwright/Millwright). He served on both coasts, in Ottawa, and has traveled most of the world. Prior to his retirement after 30 years of service, Richard was the Canadian Forces Naval Engineering Schools 'Hull Systems Chief Instructor', responsible for the training of the trades Technicians and Supervisors. They are highly skilled, with apprentice accreditations in over 8 Red Seal trades.
He took his extensive experience and long list of certifications and became a Dalhousie University Certified Home Inspector, he is also the areas only Home Inspector who is a Certified WETT Technician, Installer, Chimney Sweep, and System Advisor. He has completed multiple OBC courses, the same courses building inspectors take, he has three Mould Certifications, is a Certified Radon Measurement Inspector, and he has two FLIR Thermal Imaging Certifications.
Due to client requests, we have adopted a larger service area. Not sure if we go there? Give us a call.
Main Service Area: (Our Fee $440) Brockville, Carleton Place, Gananoque, Kingston, Kemptville, Lansdowne, Merrickville, Perth, Prescott, Smiths Falls, Spencerville, Westport, Seeley's Bay and anywhere in between.
Home Inspection Companies in Zone 2 and 3 areas are now charging an average of $625 + HST. You can do much better, and for much less.
Zone 2: (Our Fee $490) expands service to Napanee, Kanata, Mississippi Mills, Sharbot Lake, Calabogie, Stittsville and Winchester areas.
Zone 3: (Our fee $540) expands service area to include Arnprior, Cornwall and Ottawa areas.
Zone 2 & 3 inspection reports are delivered as soon as possible and no later than 8am the next morning.
We provide our reliable service 7 days a week.
Just give us a call, 613-802-8068, or send us an email and we can confirm the address and availability for you.
Why We Test For Carbon Monoxide (CO)
Exposure to CO is extremely dangerous, it is odorless, tasteless, it can make you very sick, and it can kill.
A home inspector that reports "the furnace is 27 years old and worked the day of the inspection" is putting you and your family at risk, yet it happens every day. It ends up costing you after the purchase and you own the $6,000 problem. They are not working for you, they never were.
Richard now works beside licensed technicians and tradesman every time they call for assistance. He knows what he is looking at and looking for, including appliances leaking carbon monoxide and other toxic gases into the home due to a failure such as the perforated heat exchanger we found here. 
Our Home Inspection Team uses the toughest and most inclusive Home Inspection Standard in Canada.
 CSA A770-16 Home Inspection Standard  
Our Home Inspection reports detail the condition and any defects found related to:
* Roofing Systems  *Exterior Components  *Structural & Foundation Components  *Electrical System  
*Heating Systems  *Air Conditioning & Heat Pump Systems  *Insulation & Barrier Components  *Interior   
*Ventilation Systems  *Mechanical Systems  *Plumbing Systems  *Attached Garages  *Life & Safety Systems        
*Pool & Hot Tub Safety  *Pool Fencing & Gates  *Primary Detached Garage  
*Other Detached Structures (clients option)  
Do You Need a WETT Inspection?
A few homes will have a fireplace, wood stove, wood furnace, or even a pellet stove or two. Were they installed properly? Do they even work? Are they safe? Anyone can install their own wood burning appliances and it happens every day, with no inspection ever being completed. All appliances are also not made equal. A WETT Inspection by a Certified Technician can tell you what you have, if it's a certified appliance, and most importantly if it is installed correctly and safe to use.
Almost every home inspection company offers WETT Inspections. "We do WETT Inspections". Makes it sound like there is only one standard. There are actually three levels of WETT Inspections here in Canada. The vast majority of home inspectors are certified to complete only Level 1 WETT Inspections. A WETT Level 1 (Visual) Inspection is the lowest standard. This is a popular level of certification to get as a home inspector, as they can provide their own company letter of reference. That's convenient. The WETT Level 1 inspection does have its place and use, but not as an appliances primary inspection.
It took Richard 6 years to become a WETT Certified Technician. Few Home Inspectors are WETT Certified Technicians. Richard is one of them, and he is also a Certified Chimney Sweep, Installer, and Solid Fuel Burning System Advisor. Richard will switch from a WETT Level 1 (Visual) inspection to a WETT Level 2 (Technical) Inspection when he sees the need. If Richard sees enough during the home inspection to tell him there are issues, he will tell you beforehand, saving you the cost of the WETT Inspection. He will discuss the issues found, along with his concerns, and you can decide how to proceed.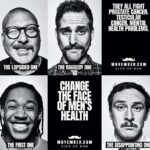 Armada Inspection Services proudly supports Movember year-round with $20 from every Home Inspection being donated to the Movember cause in support of raising awareness of men's health issues, such as prostate cancer and men's suicide prevention. This year Richard grew a stash to remember the 80's. What will he grow next November?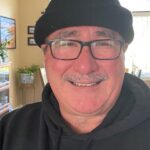 We are proud of our donations to the Lanark Animal Welfare Society (LAWS)
Give Every Paw a Chance !
Visit  https://www.lanarkanimals.ca/  for more info, and if you wish to donate time or support.
"Your Home & Property Inspection Specialists"