Armada Inspection Services is Certified, Licensed, and Insured
Professional Certified Home Inspection Services, Serving all Brockville & Smiths Falls Areas
We are proud members of the Ontario Association of Certified Home Inspectors (OntarioACHI)
COVID-19:   We are open and looking after our clients best interests. 
 A local Realtor has brought to our attention that some inspectors are completing home inspections in as little as 1 hour. This is disgraceful. Period.
  "Trust matters. As a retired Royal Canadian Navy Chief Hull Technician, Ship Captains followed my directions without question when the ship or its crew were at risk. In today's housing market too many parties have too much to gain by quickly closing the sale on questionable properties. Why pay to fix problems when you can sell them. Some involved, occasionally try to intimidate or interfere. Their frustration makes it all worthwhile sometimes."      Richard Winters 
"A client purchased a "Pre-Inspected" property. They didn't trust the inspection report provided by the seller. We told them the true condition of the property, which they purchased with open eyes. The $9,000 in required plumbing repairs were recently completed on the home, with more work to do. How do I know? They insisted that I be their Project Manager." Richard Winters
Our home inspection team, Richard and Carol Anne, professionally and systematically examine the property. The Final Report is the story the property has to tell them, no more and no less. The result is a detailed inspection report like no other. 
Inspection reports are delivered the same day as the inspection, late day inspections by 8am the next morning. 
Our Home Inspections include Radon Testing, Thermographic (Infrared) Inspection, and Carbon Monoxide Testing for an inspection report like no other.
Condo Home Inspections start at $300, most all others start at $390. Visit our pricing page for more details.
Richard Winters Owner/Inspector of Armada Inspection Services, cares about his clients and their home buying experience. He understands that buying a home can be a stressful and time consuming process. This is why we complete every home inspection as if it were for our friends, family, or ourselves. We help our clients make their home buying decision with confidence. If we find significant issues we explain them in detail, why it is an issue and why it should concern you. The options available to deal with the issue, we can discuss that as well.
Everyone has a reason for selling. No matter what, we make sure that our clients know the good, the bad, and the ugly.
Armada Inspection Services has a reputation for professionalism, diligence, impartial inspections and exceptional service. We know the real estate industry, we handle tight schedules, and we are here to help make your experience the best possible.
"Your

Home & Property Inspection Specialists"
We inspect every home to Canada's toughest & most inclusive Home Inspection Standard
 CSA A770-16 Home Inspection Standard  
After 2 1/2 – 4 hours at the property, we then spend another 4 to 7 hours in the office ensuring the report you receive is the very best it can be.
Our home inspector includes Radon Testing, a Thermal Imaging Inspection, and Carbon Monoxide Leak Testing of all applicable appliances at no additional charge to ensure you receive the highest Standard of Care available.
The Inspection Team completes every home inspection with the highest degree of competency and capability, examining;
* Roofing System Components    *Exterior Components    *Structural & Foundation Components    *Electrical System Components    
*Heating Systems    *Air Conditioning Systems     *Insulation & Vapour Barrier Components    *Interior Components   
*Ventilation Systems    *Mechanical Systems  *Attached Garages   *Life & Safety Systems    *Pool & Hot Tub Safety       
*Fencing & Gates   *Site Specific Issues     
*Detached Garages & Structures (optional)  
"A true professional, the service far exceeded our expectations. The truly comprehensive home inspection was invaluable in our decision to purchase. I can't recommend Armada Inspection Services more highly. "
– – – – – – – – – –
"What a great experience! Richard is knowledgeable, did a thorough inspection and was able to give suggestions when asked of how to get stuff done to help us plan for potential problems down the road. Would highly recommend his services!"
"Highly recommend Armada Inspection Services. Easy to book with, great communication, highly detailed and professional. Extremely thorough. And all for a great price! Very happy with our home inspection. Thanks Richard!"
"Richard was great and provided a very detailed report. Thanks to him we avoided buying what would have been a big money pit! Would highly recommend him."
"This is our second time using Armada Inspection Services and definitely give them a 5 star. Outstanding attention to detail. Amazing service! Very professional, personable and thorough. Your obvious experience and enthusiasm gave us the confidence that we were making an informed decision. Your charming personality really put us at ease in this stressful process of purchasing our home. We really couldn't have wished for a more knowledgeable, helpful and friendly inspector."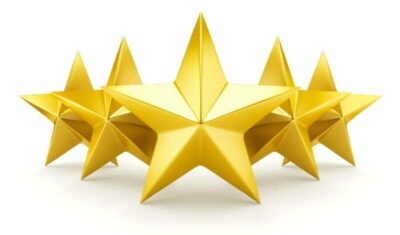 "Husband and wife team, two for one special. Very detailed oriented, experienced, keen, great vision and knowledgeable in home inspections, products and home services. Able to provide you with a detailed report of issues and also recommendations for remediation. A pleasure to work with. Highly recommended. "
– – – – – – – – – –
"Amazing all round! Only one who offered radon testing for the same price. Did an extremely thorough job and actually ended up finding some things that saved us A LOT of money down the road (since we were able to counter our original offer)
Have a question? Contact Richard anytime:
Call or Text:
613-802-8068
Email:
For a Home Inspector near Brockville, Cardinal, Carlton Place, Delta, Gananoque, Hill Island, Iroquois, Kemptville, Kingston, Mallorytown, Merrickville, Morrisburg, Perth, Prescott, Rideau Lakes, Smiths Falls, Spencerville, Westport and every area in between, give us a call.