ARMADA INSPECTION SERVICES
Certified and Insured Home Inspection Services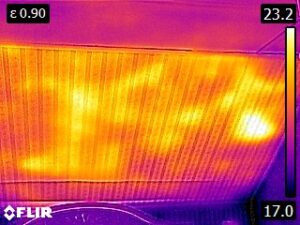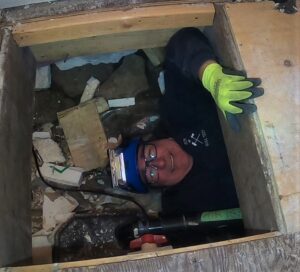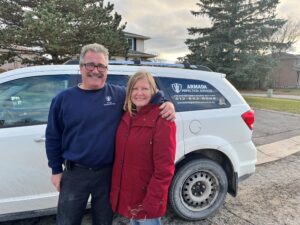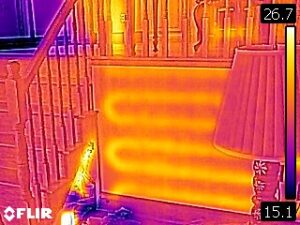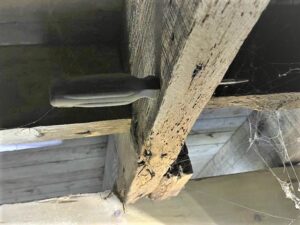 Services Available 7 Days a Week, call
 Richard and Carol Anne @ 

613-802-8068.
Our clients receive their Home Inspection Report the same day as the inspection, late day inspections by 8am the next day.
Technology has dramatically changed how inspections can be completed, and Armada Inspection Services helps set the standard for what a home inspection can and should be. Our FLIR Thermal Imaging Cameras, FLIR Moisture Meters, Radon Detectors, Carbon Monoxide Detectors, Combustible Gas Detectors, Dataloggers, Borescopes and more are among the very best available. None of our specialized tools are required by any inspection standard.
Buying a home can be a stressful process. When you purchase a home, you also buy any problems that come with it. A quality home inspection by a reputable inspection team helps to ensure the investment is a good one. It's easy to become attached to a home before you've bought it, making it difficult to see existing problems clearly. We identify building defects, necessary repairs, safety hazards, and preventative maintenance issues that could cost you a lot of money down the road. We also help you understand which problems are major, and which problems can be corrected reasonably. 
Until a cure for human nature is found, there will always be those looking to benefit from any situation. We are the Honest Brokers that are on your side. Richard and Carol Anne make sure you receive the most complete and useful inspection report available, with most delivered the same day. An accurate and honest inspection is never a risk to the sale, but the condition of the property sure can be. Richard and Carol Anne make sure you get the accurate information you need to decide whether to close the deal, renegotiate, or walk away. We complete inspections as if they were for friends, family, or ourselves. 
Richard is a Dalhousie University Certified Home Inspector, he is Leeds & Grenville's only Home Inspector who is a WETT Certified Technician, Chimney Sweep, and System Advisor. He has completed numerous Ontario Building Code courses, he holds three Mould Certifications, is an OCRMI Radon Measurement Inspector, he holds two FLIR Thermal Imaging Certifications, and is a FLIR Certified Thermographic Building Investigator, one of only a few home inspectors in Ontario with this advanced designation.
Richard assists Licensed Tradesmen with installs, replacements, repairs, and service of HVAC and Plumbing systems, including geothermal. He has the same tools because he was an RCN Technician Specialist for 30 years. He knows what is in great condition, what needs to be repaired and what needs to be replaced. We provide the facts in detail, but the decision is yours to make. Our well informed clients can then assess whether or not they want to invest in any upgrades or repairs that might be needed.
We've earned our clients trust, completing their home buyer's inspections, sellers pre-listing inspections, level 1 (visual) & level 2 (technical) WETT inspections, as well as maintenance inspections, thermal inspections, and limited scope inspections which are sometimes required by insurance companies or lenders due to the age of the property. Whatever the need, Richard & Carol Anne will take care of providing the details for you, when you need them most.
All of our Home Inspections are completed to the CSA A-770-16 Home Inspection Standard, the toughest in Canada.
We are proud Members of  The Canadian Association of Home and Property Inspectors (CAHPI), and
The Ontario Association of Certified Home Inspectors (OntarioACHI)
Homes up to 3,000 SF – $440
Primary Attached/Detached Garage – Included
Infrared Thermal Imaging Exam – Included
Carbon Monoxide Leak Testing – Included
Combustible Gas Leak Testing – Included
Pool/Hot Tub Inspection – Included
We know the property you found does not always end up being in the condition you hoped. So we offer our clients a 20% discount on multiple inspections.
"Richard and Carol Anne are friendly, courteous, and professional. Their inspection was thorough, and they found things we never would have thought to look for. They were also able to put our minds at ease by showing us exactly what needed work, how much work was needed, and even advised us on what to prioritize and why. The report clearly delineates and explains everything, to the point that we can estimate how much home maintenance and repairs will cost and what benefits we can expect from them. They really have our best interest at heart, and it shows. We are thrilled with the value we got from their inspection of our home. Thank you, Richard and Carol Anne!"    Ash Nassef, Brockville, July-202
Due to client requests, we have adopted a larger service area. Get a better inspection, and at a better price than the local companies.
Main Service Area:  Brockville, Cardinal, Gananoque, Lansdowne, Mallorytown, Merrickville, Perth, Prescott, Rockport, Smiths Falls, Spencerville, Westport, Seeley's Bay and anywhere in between.
Zone 2: ($30 travel fee) expands service to Carleton Place, Iroquois, Kemptville, and Kingston areas.
Zone 3: ($60 travel fee) expands service to Kanata, Mississippi Mills, Ompah, Sharbot Lake, Stittsville and Winchester areas.
Zone 4: ($90 travel fee) expands service area to include Arnprior, Calabogie, Cornwall, Napanee and Ottawa areas.
Zone 3 & 4 inspection reports are delivered as soon as possible and no later than 8am the next morning.
We provide our reliable service 7 days a week.
Just give us a call, 613-802-8068, or send us an email and we can confirm the address and availability for you.
Why We Test For Carbon Monoxide (CO)
Exposure to CO is extremely dangerous, it is odorless, tasteless, it can make you very sick, and it can kill.
A home inspector that reports "the furnace is 27 years old and worked the day of the inspection" is telling you nothing useful, yet it happens every day. They put your safety at risk and end up costing you after you own the $6,000 problem. They are not working for you.
Richard has the same tools as technicians because he works beside technicians every chance he gets. He knows what he is looking at and looking for, including appliances leaking carbon monoxide and other toxic gases into the home due to a failure such as the perforated heat exchanger we found and pictured here. The level of detail in our inspection reports is unmatched.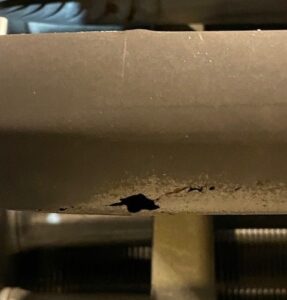 "A true professional, the service far exceeded our expectations. The truly comprehensive home inspection was invaluable in our decision to purchase. I can't recommend Armada Inspection Services more highly. "
– – – – – – – – – –
"Excellent company all around. Great communications, service delivery and incredibly detailed inspection report with more detail, photos and advice than I could have wanted or expected! Keep up the excellent work!  "
"Richard and Carol Anne were thorough and knowledgeable. This was our first home inspection and we had a great and helpful experience."
"We've used inspection services in the past and can honestly say this was the most knowledgeable and complete one we've had. Richard was thorough and didn't leave any stone unturned. Money well spent. "
– – – – – – – – – –
"Highly recommend Armada Inspection Services. Easy to book with, great communication, highly detailed and professional. Extremely thorough. And all for a great price! Very happy with our home inspection. Thanks Richard!"
"Richard was great and provided a very detailed report. Thanks to him we avoided buying what would have been a big money pit! Would highly recommend him."
"It was evident from the beginning that Richard really cares about what he does. He is thorough, diligent and objective. We received a very detailed report which also included suggestions for how to resolve some of the property deficiencies. Richard also arranged for a WETT inspection to be done at the same time and took care of all of the details. Richard and Carol Anne were a pleasure to meet and work with and I have no hesitation in recommending Armada Inspection Services for your home inspection needs.
"
– – – – – – – – – –
"
This is our second time using Armada Inspection Services and definitely give them a 5 star. Outstanding attention to detail. Amazing service! Very professional, personable and thorough. Your obvious experience and enthusiasm gave us the confidence that we were making an informed decision. Your charming personality really put us at ease in this stressful process of purchasing our home. We really couldn't have wished for a more knowledgeable, helpful and friendly inspector."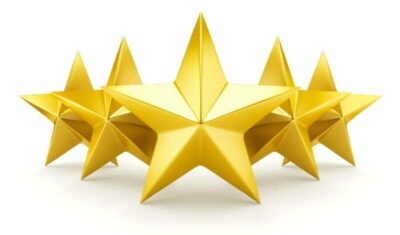 "We were looking at buying a home and had Armada Inspection Services conduct a home inspection. Their communication was impeccable throughout the process and their thoroughness clearly demonstrated their experience. Not only did they provide an excellent service, but they provided recommendations on how deficiencies might be rectified including pros and cons. I would highly recommend their home inspection service and it goes well beyond what is normally considered a home inspection."
– – – – – – – – – –
"Richard's extensive experience and qualifications really showed when inspecting the home we purchased. He answered all of our questions with detail and was very thorough in his inspection. I'd use him again without hesitation. "
– – – – – – – – – –
"Amazing all round! Did an extremely thorough job and actually ended up finding some things that saved us A LOT of money down the road (since we were able to counter our original offer)
Our Home Inspection Team uses the toughest and most inclusive Home Inspection Standard in Canada.
 CSA A770-16 Home Inspection Standard  
Our Home Inspection reports detail the condition and any defects found related to:
* Roofing Systems  *Exterior Components  *Structural & Foundation Components  *Electrical System  
*Heating Systems  *Air Conditioning & Heat Pump Systems  *Insulation & Barrier Components  *Interior   
*Ventilation Systems  *Mechanical Systems  *Plumbing Systems  *Attached Garages  *Life & Safety Systems        
*Pool & Hot Tub Safety  *Pool Fencing & Gates  *Primary Detached Garage  
*Other Detached Structures (client option)  
If the "Well Maintained Charmer" or the "Spectacular Renovations" do not live up to the hype, our clients will know, in detail.
All Home Inspectors Are NOT The Same
(An Actual Inspection)
A seller has their property inspected by a home inspector that the listing agent arranged. The report identifies some minor maintenance, including a leaking plumbing fitting. The report also identifies the attic being insulated to R32. No major issues found or identified. All you have to do is trust the report.
OR
Richard and Carol Anne inspect the property, and they tell you the true condition. They identify a long list of omissions, and defects. The plumbing defects that exist are confirmed by a Licensed Plumber who provides a $9,000 estimate for the required repairs. The R32 insulated attic is also found to be only R12, with a single bundle of R20 insulation added, covering less than 10% of the total area.
Why did the pre-listing inspection not identify the issues Richard and Carol Anne reported? We know why, and it's a game we refuse to play.
Yeah, We Have That Effect…
A client dreamed of living in the country, so they sold their home in the big city and purchased a home in our area. They purchased the property solely based on the realtor listing. When they saw the home for the first time during the final walk through, they told the agent "In two days I'll know what I purchased", and they told the agent who they hired. The agent went back to their vehicle and came back with a letter they asked their client to sign. It was a Liability Release Letter. Yeah, we have that effect.
After our client learned the true condition of the property it was relisted and sold less than 4 weeks later.
Sad, But True
Richard assisted with the installation of a forced air gas furnace and ducting in a home that was purchased 8 months prior. Richard discussed the property with the lady of the house, asking if she was aware of issues in the crawlspace. Her response was 'What is it now!" She went on to explain that the new furnace was needed because the inspector their realtor recommended indicated that the free standing gas stove in the rec room would heat the whole house. This was a complete lie. They trusted the wrong people, and it cost $15,000 to fix it.
They had a copy of the report which Richard reviewed for them. The report hinted at a bigger issue but never identified it. Richard explained that the issues identified were the result of a much more significant structural issue, which if they had known they would never have purchased the property, no one would have. Details of what was visible in the crawl space were omitted. She wanted to take legal action but her husband was embarrassed so nothing happened.
This is just one example of the types of issues Richard comes across, this one by accident. He sees many others by homeowners that call him for an opinion after they purchased a home and no longer trust the inspector they hired. There are bad apples in every barrel, and they tend to stick together.
Do You Need a WETT Inspection?
A few homes will have a fireplace, wood stove, wood furnace, or even a pellet stove or two. Were they installed properly? Do they even work? Are they safe? Anyone can install their own wood burning appliances and it happens every day, with no inspection ever being completed. All appliances are also not made equal. Some inefficient appliances cost $1,400 and high-end units are $6,000 or more. The correct WETT Inspection can tell you what you have, if it's a certified appliance, and most importantly if it is installed correctly and safe to use.
Almost every home inspection company offers WETT Inspections. "We do WETT Inspections". Makes it sound like there is only one standard. There are actually three levels of WETT Inspections. The vast majority of home inspectors are certified to complete only Level 1 Inspections. A Level 1 (Visual) Inspection is the lowest standard. This is a popular level of certification to get as a home inspector, they can provide their own companies letter of reference. That's convenient. The Level 1 inspection does have its place and use, but not as the appliance's primary inspection, and they DO NOT verify function.
It takes years to become a WETT Certified Technician. Few Home Inspectors are WETT Certified Technicians. Richard is one of them, and he is also a Certified Chimney Sweep and Solid Fuel Burning System Advisor. Richard will switch from a Level 1 (Visual) inspection to a WETT Level 2 (Technical) Inspection when he sees the need. If Richard sees enough during the home inspection to tell him there are issues, he will tell you beforehand, saving you the cost of the WETT Inspection. He will discuss the issues found, along with his concerns, and you can decide how to proceed.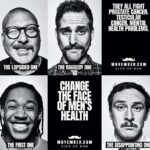 Armada Inspection Services proudly supports Movember year-round with $20 from every Home Inspection being donated to the Movember cause in support of raising awareness of men's health issues, such as prostate cancer, testicular cancer, and men's suicide prevention. This year Richard grew a stash to remember the 80's in support of the cause. What will he grow next November?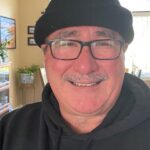 We are proud of our donations to the Lanark Animal Welfare Society (LAWS)
Give Every Paw a Chance !
Visit  https://www.lanarkanimals.ca/  for more info, and if you wish to donate time or support.
"Your Home & Property Inspection Specialists"