Home Inspection Questions Answered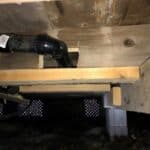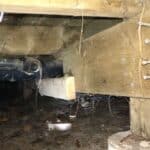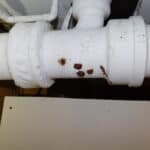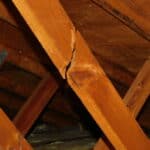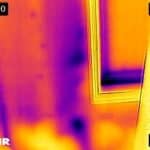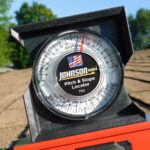 Inspection Questions can be sent to:
______________________
Richard Winters at Armada Inspection Services loves answering home inspection questions. If you have a home inspection question, even about a home you have already had inspected but can't get a good answer to your question or concerns, just let Richard know.
Does Armada have a special arrangement with Realtors?
No, absolutely not, and this is something you need to be very careful of, there are those that do. We do not omit details or overlook issues in exchange for repeat business, not ever. We have had the pleasure of meeting so many wonderful realtors, but our priority is always our Client. The property is our clients concern, which makes it our concern.  We provide an accurate report to our clients which helps them decide. A number of reputable Realtors have been known to refer us to their clients. We provide clear and accurate reports. Our advice, never allow inspections to be arranged for you. If anyone says "Oh, I know someone better," this is a bad sign.
The home's listing says it has a new roof, new furnace, etc.  It should be good, right?
The DIY roofing job may be as good as a professional job. They can also vary dramatically in material, quality, and code compliance, however both are technically "New". A "New" budget grade single stage furnace is considerably cheaper and typically have a shorter lifespan than a leading brand 2 stage furnace, yet they are both "New". "New" can be a very loosely used term. Details matter.
What is a good time to contact Armada?
We are available 24 hours a day 7 days a week. We do need to get some shut eye once in awhile so we will reply to emails or calls between 8 am and 10 pm daily. All silent hours contact will be replied to by 8 am the next morning, or at the time you request.
Does Armada Inspection Services do Septic inspections?
No, and for good reason. Why would anyone pay good money for someone to complete a septic inspection if the tank is not being pumped and washed. You can hire a certified septic company and they pump and wash the tank, inspect, and flow test the field for about the same price. Based on the size of the tank and occupancy of the home they can also provide a recommendation for a pumping schedule. It makes no sense to me and probably doesn't make sense to you either. Our opinion is that the seller should be looking after the pumping, washing and flow test by the company of your choice. It's their property after all. For all you know it's been pumped and inspected multiple times in only a few weeks. 
Does Armada Inspection Services Scope Sewer Laterals?
No, and not because we can't. Caps and ports used for access can be damaged due to degraded material or poor workmanship. There are multiple plumbing companies in the area that provide the service, and if something breaks or requires repairs they have what they need with them to make the repair.
Does Armada Inspection Services check for Mould and Asbestos during a home inspection?
Our visual inspection procedures are always on the lookout for mould and asbestos. Richard has 3 certifications in this area including remediation, so he can provide advice when you need it. Unfortunately confirmation of findings is impossible without lab testing. Rather then use this as an opportunity to charge you hundred or even thousands more, Armada treats you like family and provides you with the lab info so you can have tests done yourself at cost. 
Can a W.E.T.T. inspection be completed with our home inspection?
Yes, we complete WETT Inspections, but only the levels of inspection that keep you safe. Did you know there are 3 levels of WETT inspections. Anyone can pass a few courses and become a SITE Basic Inspector in a matter of months, with no actual experience. This is the lowest level of certification. Only a Technician can be Level 2 or Level 3 certified. After 6 years of hands on work Richard has been certified as a WETT Technician, Installer, Chimney Sweep and System Advisor. Technicians are certified to complete installations, maintenance, and repairs. A level 1 (Visual) inspection does not require the use of tools or a ladder. Worse yet, a level 1 inspection does not functionally test any appliance, so there is no guarantee they even work.
True story. We got a call from a fellow, he went to book his home inspection with us, but his wife booked their home inspection with a different company and now they believe they have problems. Long story short, we look at his home for him. He paid for two WETT Level 1 inspections with his home inspection. We found both pellet stoves were run to failure and cleaned up to look nice. They cost $1,900 to repair, and both gas fireplaces in the home were also safety hazards and had to be immediately disconnected to make them safe. Combined estimated replacement cost was $20,000. They would not have purchased the property if they knew this info beforehand. Why were these costly defects not properly identified during the home inspection? Unfortunately, some home inspectors and realtors have very close working relationships and you need to wonder. 
What can I do if I think there is a problem with the home I purchased, because the issue was not in the Home Inspection report?
You should speak to your home inspector first, because there may be a simple answer to your questions. If you still have concerns, then please contact Richard Winters, here at Armada Inspection Services to discuss your concerns and have the report and the home reviewed at no charge. Most importantly, the inspection report will be compared to the home, looking for the cause of your concerns. A second opinion never hurts and it is one of the first steps in taking any legal action. You have rights, even after the purchase has closed, certainly do not let anyone tell you any different.
What is a 'Patent' defect?
Simply put, a patent defect is any defect that a reasonable person could or would notice or find thru vigilance or inspection. For instance, broken floor tiles in the kitchen. In Ontario, because there are no mandatory Property Disclosure Statements (PDS) like other provinces, a seller does not have to identify patent defects to a buyer, but at the same time they cannot make any attempt to hide or cover them up. Most importantly, as the buyer, YOU are responsible for identifying all patent defects, or your inspector is.
OK, what is a 'Latent' defect?
A Latent defect is a defect in the property that any reasonable and thorough visual inspection would not find. Maybe it was unknown to the seller. Issues can arise if it is proven that the seller knew of the defects and made attempts to hide or conceal them. For instance, an example would be having an attic full of bats, but the attic access was deliberately blocked in a way that made the inspection impossible.
Why are Armada Inspection Services Fees lower ?
Some companies will try to fear monger to justify their higher prices.  Richard Winters is a Full Time Professional Home Inspector, who has extensive credentials. In addition, he believes in giving back to Leeds-Grenville, the area where he grew up and the area that supported him while he served 30 years in the Royal Canadian Navy.
What do you know about Radon and it's health issues?
Your Armada Inspection Services Home Inspector, Richard Winters, is an OCRMI Certified Radon Measurement Inspector. Most importantly, please know that Radon is a serious issue and a Radon test can be added to your Home Inspection. Results are immediate and included in the inspection report. No waiting or wondering.
What does an Armada Home Inspection cover?
All Armada home inspections follow the CSA-A770-16 Home Inspection Standard as our minimum standard. In addition, we add Thermal Imaging & Carbon Monoxide testing included.
What type of home inspection report does Armada provide, and how long will it take ?
Home Inspection reports are received by our clients in PDF format by email usually within 6-10 hours of the inspection being completed. However, the time varies depending on the complexity of the inspection and the number of potential issues which need further investigation, and never longer than 8 am the next morning. If we are working to a tight timeline please make sure to let us know and we will do our best to accommodate.
Can I call Armada for advice after the inspection?
Yes, anytime. Thinking about a renovation and you have questions? Just send us an e-mail or give us a call, it's that simple. We would be happy to help.
Who should attend the home inspection?
We always encourage our client and their realtor to attend when possible, certainly this is a great learning experience and a great time to ask questions and voice any concerns you may have. However, if you cannot attend we will still look after your best interests and we will discuss over the phone at a time that suits you.
Does Armada ever contact the seller or sellers realtor?
We do when necessary. For example, if we uncover a serious safety issue, the property owner will be informed. Additionally, if the power to a mechanical system is shut off, we will want to know why.
How do I find out about any permits related to a property?
The best way is to have a permit history search completed on the property.
The property owner says that the septic was pumped, inspected and tested prior to listing?
This is smart on the seller's behalf. However, only if the work is documented in writing by the company that performed the work and the documentation is made known to you. I would not trust any work like this that is not backed up with documentation. Talk is cheap.
The home is only a few years old, do I really need a home inspection?
Deficiencies are not always age related. Incorrect installations, improper materials, and poor design or workmanship can all cause deficiencies that if caught early may limit the amount of damage and cost associated to repair.
How long will the home inspection take?
Armada Home Inspections take an average of 3 hours, give or take, depending on the condition and size of the property. Anything less will not be enough time to perform a truly thorough inspection. We will be there as long as it takes.
Does the home inspector come alone?
Our Home Inspector, Richard Winters, will usually come to the inspection with his better half Carol Anne. Carol Anne is Rick's safety number when he is working at heights or in tight spaces. However, Carol Anne is also a retired Insurance Broker who has a keen eye for seeing insurance related issues that most would not consider relevant yet may be very important.
Does an Armada Home Inspection include detached garages?
Yes, if requested by the customer. Because the square footage of the garage can be added to the homes gross square footage for pricing. Additionally, a small fee may or may not apply to other outbuildings or sheds if requested by the customer.
Do you offer to do repairs or improvements based on the inspection?
No. This is a direct conflict of interest. Additionally, it is against our code of ethics and standards of practice. However, we can recommend some great local companies who would be happy to help you.
Do your inspectors participate in Continuing Education?
Absolutely. We love learning, and teaching. Most of the tickets and certifications we hold require regular re-certification. Our home inspector, Richard Winters is currently working hard towards 2 Red Seal Certifications.
Home Inspection Questions can be Emailed to: