Armada Inspection Services strives to set the standard for what a Home Inspection can and should be. Richard and Carol Anne are dedicated to helping you understand the true condition of the home you are considering so that you can avoid surprises. They look for poor construction practices and make note of any repairs that might be required, as well as any general maintenance issues. Importantly, they will also make note of any fire and safety issues that need to be addressed. This provides our clients with a clear understanding of the current condition of the home. Serving Brockville, Kingston, Smiths Falls, Perth, Iroquois, Prescott, Mallorytown, Spencerville areas and beyond.
"Their communication was impeccable throughout the process and their thoroughness clearly demonstrated their experience. Not only did they provide an excellent service, but they provided recommendations on how deficiencies might be rectified including pros and cons. I would highly recommend their home inspection service and it goes well beyond what is normally considered a home inspection."     Joel Maley, Kingston ON, April-2022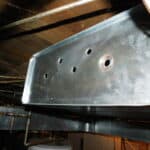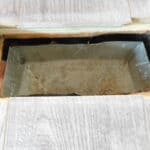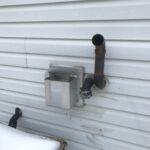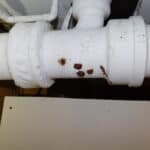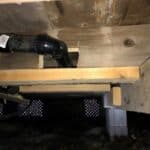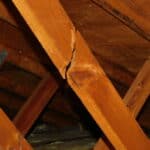 OUR PRE-LISTING HOME INSPECTION:
An Armada Inspection Services pre-listing home inspection is for the seller who puts their property on the market with a selling edge. Buyers appreciate that a professional and accurate home inspection has already been completed. Real Estate agents can promote this feature on your behalf. Show buyers that they can make an offer with confidence. Out-of-Town buyers are known to rely on our inspection reports more then the listing information. This results in more offers, higher offers, and quicker sales. Our pre-listing home inspection report is fully transferable to the buyer. We stand by our inspection reports 100%.
OUR PRE-PURCHASE HOME INSPECTION:
During the inspection, your highly trained and certified inspector will examine every accessible component and system of the home, providing you with a professional, detailed, and easy to read report complete with recommendations for maintenance and repair issues.  Our report will tell the story the home has to tell us. Our thermal imaging exam will detect and identify issues not visible to the naked eye. This is why we include it at no additional charge.
A lot of people think that they do not need a home inspection, and it is absolutely your choice. The fact is though, you do not know the history of the home and our inspection process will give you detailed insight into its history, what updates have been done, as well as any updates that you may want to keep in mind and be aware of planning for. We also give you insight into the home's maintenance needs. It could be a brand-new home and still have issues.
HOME BUYER CONSULTATION:
Armada Inspection Services offers home buyer consultations for homes that have already been inspected by Armada. We will go through the home with the buyer and review our home inspection report and answer any questions the buyer may have. If the buyer has never owned a home before, this is a great opportunity to go through the common maintenance items that homeowners deal with. This service is part of the inspection report transfer process.
4-POINT INSPECTION:
Many insurance companies today want details on the condition of many systems and require a 4-Point Inspection for homeowner's insurance and renewals for an existing policy on an older home. The "four points" covered in this limited inspection include the four vital systems of the home: the roof, electrical, plumbing, and HVAC. This inspection identifies their components, determines their age, and assesses their overall condition.
W.E.T.T. INSPECTIONS:   Our Certified & Insured Home Inspector is also a WETT Certified Technician, Installer, Chimney Sweep, and System Advisor
The phrase "We do WETT inspections" suggests that there is only one standard, but there are actually 3 levels of WETT inspections. WETT inspection services provided by most home inspection companies are limited to SITE Basic Inspector WETT Level 1(Visual) inspections only.  Level 1 is the lowest.
Armada Inspection Services provides inspections to either the WETT Level 1 (Visual) or WETT Level 2 (Technical) inspection standard. If there are issues found during a Level 1 inspection the typical recommendation is to have a Level 2 inspection completed. Why pay twice. It makes no sense to us and probably not to you either.
As a WETT Technician, Richard can repair most common deficiencies on-site during the inspection if desired, saving you both time and money.
Did you know that during a "Level 1" inspection there is no requirement to use a ladder, use tools, or operate an appliance such as a pellet stove to check for malfunctions or safe operation? How can you possibly inspect an appliance properly without operating it? It could cost you hundreds or thousands to repair or replace, and you wouldn't know this until after the fact and you own the problem. 
Tool advocates everywhere can rest easy knowing that no tools are harmed during a Level 1 inspection completed by most home inspection companies. 
Richard, our Certified and Insured Home Inspector is also a WETT Certified Technician, Installer, Chimney Sweep, and System Advisor who CAN and DOES use ladders and tools during a Level 1 inspection all the time. Our advice, KNOW what you are looking at up front by hiring a Technician.
WETT Level 3 (Invasive) inspections can only be completed by a Certified SITE Comprehensive Inspector. This service will be available  in 2024.
Richard Winters is a full time Professional Home Inspector, Certified by Dalhousie University.
Richards growing list of Certifications & Qualifications also includes;
CAHPI Certified National Certificate Holder, C2201054
FLIR Certified Thermal Imaging Inspector
FLIR Certified Thermographic Building Investigator
Ontario Building Code, Part 9 Building Envelope
Ontario Building Code, Part 9 House Health & Safety
Certified Residential Mould Inspector
Certified Commercial Mould Inspector
Mould Remediation & Protocol Certified
OCRMI Certified Radon Measurement Inspector
WETT Certified Technician (WETT # 13231)
WETT Certified System Advisor
WETT Certified Chimney Sweep
WETT SITE Comprehensive Inspector (coming in 2024)
WETT Level 3 (Invasive) Inspections 
Working at Heights Certified
more coming ……..
Richard has also been logging training time for the last 4 years towards his RED SEAL Plumber & RED SEAL Gas Fitter Tickets
SPECIALIST INSPECTION OPTIONS
THERMAL IMAGING INSPECTIONS:    *Included in ALL Home Inspections 
Thermographic imaging identifies issues that are not visible to the naked eye. Water issues. Insulation & Structure related problems. Air leaks around doors and windows. Roofing leaks. Faulty breakers, fuses and wiring. And, even if rodents are hiding in your walls or the attic. Thermal inspections can identify maintenance related issues with HVAC systems too.
Richard uses his 30+ years of experience along with FLIR thermal cameras, FLIR moisture meters, a few other tricks he has learned over the decades and adds them to his Thermographer & Thermographic Building Investigator Certifications. These ensure that he makes the most accurate diagnosis of any issue found.
OCRMI ULTRA-SHORT RADON TESTING:   *Add to your Home Inspection for $70
In the time it takes to complete the home inspection, the OCRMI ultra-short radon test will provide you with an indication if radon is entering the home. A 90 to 150 day test is ideal for identifying the average long-term exposure levels, but is useless as part of a real-estate transaction. Because of this, our test results allow our clients to make a more informed decision.
Radon is an odorless, colorless, and naturally occurring radioactive gas, produced as a byproduct thru the decay of Uranium. Radon can cause serious health issues over time. It kills over 800 annually in Ontario alone. Radon is the # 1 leading cause of lung cancer among non-smokers, and it is virtually everywhere. The gas enters our homes and businesses thru cracks and entry points at or below ground level. It can be mitigated once it is identified, testing is key.
MAINTENANCE INSPECTIONS:
Maintenance inspections are recommended every three to five years. If you have a maintenance inspection performed by Armada within five years of your initial Home Inspection performed by us, you will receive the Maintenance Inspection at 25% off the rate posted at the time of the inspection.
HAVE A QUESTION ?
Call: 

613-802-8068 
Armada Inspection Services completes all home inspections to the CSA-A770-16 Home Inspection Standard, Plus
Infrared Thermal Imaging Exam – INCLUDED
Carbon Monoxide Leak Testing – INCLUDED
Combustible Gas Leak Testing – INCLUDED
Pool/Hot Tub Safety Inspection – INCLUDED
Primary Attached/Detached Garage – INCLUDED
Our inspection team makes sure our clients receive their completed report the same day as the inspection. Late afternoon inspections will be in your email first thing the following morning well before 8 am. The properties condition, complexity, and issues all take time to capture properly.
 'Standards' are the minimum standard, just
like the Ontario Building Code. 
Our detailed inspections take an average of 3-4 hours at the home, not 2 hours like many others. The inspection we complete on your behalf is anything but standard.
Our knowledge, training, and experience is combined with the best equipment available on every inspection. We use FLIR Thermal Imaging Cameras. Nikon & GoPro Digital Cameras. TPI Gas Analyzers. 
Corentium Pro Radon Detectors. 
FLIR Moisture Meters. EX Tech Anemometers. TPI Digital Psychrometers. RIDGID & Ferret Borescopes. Fluke & Klein Electrical Testers, and more. Because our sole purpose is to ensure you receive the information you need along with the best service possible.
Note:

The majority of this equipment is not required to perform a 'standard' home inspection.
"What a great experience! Richard is knowledgeable, did a thorough inspection and was able to give suggestions when asked of how to get stuff done to help us plan for potential problems down the road. Would highly recommend his services!"
We are proud of our donations to the Lanark Animal Welfare Society (LAWS)
Give Every Paw a Chance !
Visit  https://www.lanarkanimals.ca/  for more info, and if you wish to donate time or support.